Stageworks
Creates the perfect outlet for the more obviously imaginative and outgoing, but also nurtures those with less confidence to reveal their creativity too.
We embrace the natural hunger that children and young people have to explore and create by providing an ideal platform for each member to be themselves, then through acting, musical theatre training and productions, we develop their skills to create confident focused performers for Stage, for Film,  and for Life.
Professional Teachers
Our teachers are qualified and highly skilled specialists in their fields. Many teach performing arts for us or independently in Schools, Colleges, and University, and perform professionally. Most importantly, they all have a wonderful affinity with young people.
Workshops and Theatre Productions
We present beautifully appointed dance studios and drama studios for our class work, and produce exciting full scale shows every year – starring only our students.
MTA  shows are performed in popular theatres to give each member a true feel of the mechanics of the industry, from their first rehearsal to their final encore!
Reports and Qualifications
We understand that you want to be advised on progress, so parents are given annual progress reports. Stageworks Students also have the opportunity to take internationally recognised qualifications through Trinity College London, NATD and ABRSM – These are optional, but highly recommended.
Stageworks Programmes, Times, Fees, School Address
Stageworks preparatory and primary performing art programmes of drama, singing and dance are 1.5 and 2.5 hours in duration
Stageworks lower and upper senior school have the option of two programmes to choose from –Acting for stage and screen, or Musical Theatre (acting, dance and singing.) full programmes are 3 or 3.5 hours and acting only 1.5 or 2 hours.
The full programmes work out at just £6.80 per hour and the acting only programmes are just £8.00 per hour.
We open Saturdays 44 weeks per year with workshops commencing at 9.30A.M. and 12.30 P.M. Fees are payable by monthly direct debit, but we only request a minimum of two months attendance and just one months- notice to cancel.
School Address: Denton Community College, Taylor Lane, Denton, Manchester M34 3NG.
More on Stageworks
Many of our student members wish to develop foundation skills towards stage and film careers, but equally there are those who love to learn to perform just for fun, so we make sure our teachers deliver just that!
Musical Theatre – Dance they gain fitness and health benefits, Learning exciting new, and traditional, musical theatre routines through Jazz, modern theatre, and commercial styles.
Musical Theatre – Singing the latest and traditional hit songs from the shows our students develop vocal range, vocal performance, enhance vocal stamina and projection, learn complex harmonies, learn to act through song and move seamlessly from dialogue to song and dance.
Acting  skills develop through role play, script work, improvisation, voice work, acting for camera for TV and film, and numerous associated skills including stage fighting, puppetry, mime, mask and many more.
In Shows their self –esteem and confidence, go through the roof, when they perform in our fantastic full-scale productions.
The benefits of Stageworks go way beyond learning performance skills for Stage, TV and Film however. Students develop their creativity in classes that are also wonderful for increasing confidence and verbal expressiveness, improving literacy, leadership and the ability to work with others.
All essentials for life and future careers whatever they may be.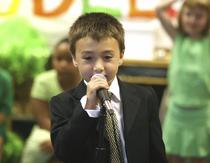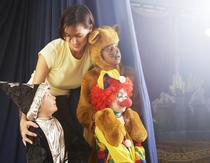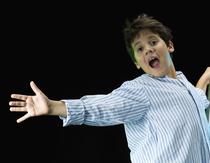 Our son has attended since age 4. He's now 7 and during the past three years his confidence has grown immensely. He's taken part in shows that are always very professional and an absolute joy to watch as a parent. Our daughter now also attends the performing art classes and the dance school for Ballet and Tap and she has benefited immensely too. We travel almost ten miles to attend classes because our children love it so much. I cannot recommend the company enough. If you are thinking about a school for your children join MTA - you will not be disappointed!

MTA Academy is a brilliant theatre school.  My daughter, Mia is 8 years old, she has been part of MTA for 2 years, she attends dance, drama and singing every Saturday, and she loves going. The teachers are very supportive and encourage the kids to develop their skills and confidence.

The theatre group present full scale shows every year, Mia has been in 2 so far and is very excited for the next one. The shows are amazing, the kids and staff work really hard, and have such fun. Mia enjoys the rehearsals; the kids are all encouraged to work together and support each other. Mia loves to perform, and MTA have given her the encouragement to develop her skills.

So, whether you have a budding actress, dancer, singer, or your child just needs a little more confidence and wants to make friends, I can highly recommend Mainstream Theatre Arts.

My Daughter aged 12 has been attending MTA for the past 2 years. She had been to various different drama schools and classes previously, but this is by far her favourite or to put it in her words "It's awesome Mum"

We as parents have been extremely impressed by the quality of the teaching, and high standard of the Productions.

Daisy has made great friendships; and her confidence has rocketed. She feels valued and very much part of a team; she always looks forward to attending.

My daughter Abigail started Mainstream Theatre Arts as a young girl with very little confidence and quite shy. Five years on she's now a most confident young person regularly achieving in life and even getting lead roles in MTA productions.

Drama, dance, singing and performing is very much the love of her life now, and this is down to the great experiences she has enjoyed by attending Mainstream.

I have recommended the company to a number of parents and have no hesitation recommending them to you.

My son Jack aged 15 has been with MTA for just over a year and he really enjoys it. We feel that attending the weekly program has already improved both his acting skills and his confidence. The shows are excellent, allowing students to really grow their abilities and talents. We enjoyed the recent production so much our family managed to buy last minute tickets to see it again.